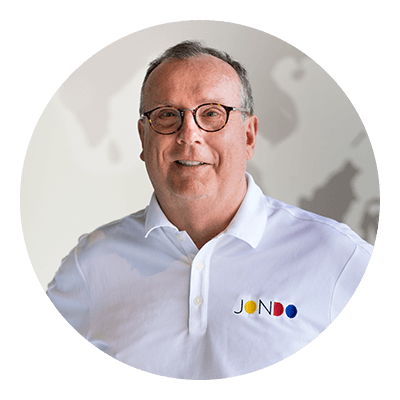 Click to learn more
"I knew me before I was famous." JONDO, founded by our namesake and CEO John Doe, began as a fine art reproduction company called Harvest Productions in 1989. Thanks to the dedication to high-quality reproduction services, JONDO has grown into one of the best print on demand B2B companies. Today, JONDO offers global fulfillment services of canvas and other photo products from 10 standardized printing facilities around the world.
Daniel Gardynski
Senior Vice President
Click to learn more
Daniel joined the JONDO print on demand team in 2017 after 11 successful years at HP Inc. His career in printing services began in production before transitioning to print fulfillment sales and business management. With over twenty-five years' experience of strategic and consultative selling both domestic and internationally, he focuses the Business Development Team on customers interested in global fulfillment services.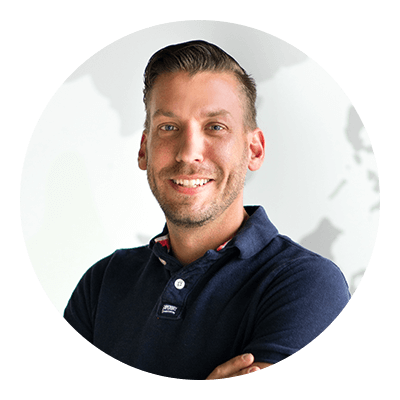 Click to learn more
Justin brings over 30 years of digital printing experience to the JONDO print on demand team. Justin also carries over a decade of experience in web technologies and is passionate about leveraging software to empower efficiency, reliability, and innovation. Justin has also earned a Lean Manufacturing Blackbelt Certification, further adding to his abilities to help our customers grow.
Cinthya Gorjon
Executive Audit & Development
Click to learn more
Cinthya Gorjon is the Audit and Develop Executive of JONDO, Ltd. with nearly 2 decades of experience in Human Resources leadership roles. Her passion is providing HR solutions by helping build HR infrastructure through technology, compliance, and people. Cinthya primarily focuses on continuing to build high performance print on demand teams at JONDO by ensuring they have all of the resources and training necessary for long-term success through both personal and professional growth.
Click to learn more
Zach Gardynski is the Chief Operating Officer for JONDO. With over 15 years of experience in the digital print fulfillment world and nearly a decade of experience in operational management positions, Zach oversees all 11 worldwide operations for the JONDO brand. Zach focuses on ensuring our standardized fulfillment model is implemented effectively across all of our facilities.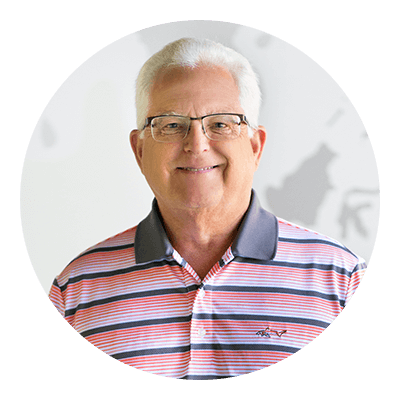 Click to learn more
David is the Chief Financial Officer (or VP of Accuracy as we like to call him) for JONDO. David joined the JONDO print on demand team in 1998. He earned his CPA in 1981 and a Masters in Taxation in 1986. As we have expanded into a global company, David leads his team to ensure that we provide our customers with a financial business model that aligns with local and international tax regulations.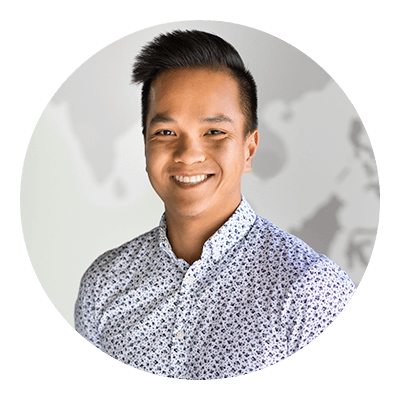 Travis Do
Director, Creative & Branding
Click to learn more
Travis graduated from UC Berkeley with a B.A. in Film Studies and Practice of Art. Travis joined the print fulfillment team at JONDO as a Brand Manager and Creative Lead shortly after graduation. He then completed a User Experience & Customer-Centered Design Certificate from CSU Fullerton to farther expand his creative skillset. He has been responsible for the visual identity and user experience of JONDO Ltd.'s national and global fulfillment services. Whether you read about JONDO in social media, or learn how our white label canvas printing services work from an online video, it is safe to bet you are enjoying the results of Travis' creativity.
Elayne Rogers
Executive Assistant
Click to learn more
Elayne has been with JONDO since the beginning when the company first started in 1989. Starting out in the garage that was home to Harvest Productions, Elayne has been instrumental in helping us grow our printing services. From paper printing to giclee canvas printing, and later helping us expand to other substrates, Elayne has had a large hand in building the global fulfillment services that JONDO, Ltd. offers today. Internally, Elayne has been crucial in the development of JONDO's company culture.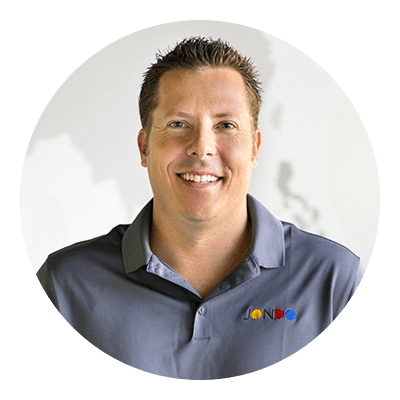 Darren Heiserman
Global Business Development
Click to learn more
Experienced in Global Business Development and with a proven history of working in the fine art and photo product industries, Darren has helped JONDO expand our print on demand offerings and global fulfillment services since 1999. With 20 plus years of experience in print on demand, Darren is an indispensable member of our team helping to make the JONDO printing services the best in the industry for our global customers.
Steven Shurak
Global Business Development
Click to learn more
  Steve began his story with JONDO as the main facilitator for one of our key customers. He then joined the Global Business Development team in 2017. His extensive knowledge of Ecommerce began in 2000 as part of the first wave of startups during the internet boom. Steve uses his unique understanding of both sides of the consumer connection and manufacturing process to help our customers to continue to grow and expand into international markets.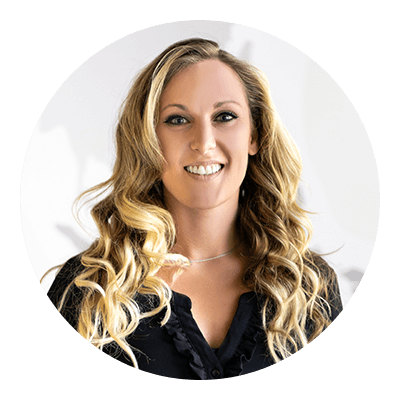 Jamie Autterson
Global Business Development
Click to learn more
Jamie is a huge contributor to the success and growth of our customers. Whether it's assisting customers in the initial integration process or helping with customer growth, Jamie is an expert in identifying trends and capitalizing on opportunities for the best print on demand opportunities in your market. If you are looking for national fulfillment services or striving to grow into a global brand, Jamie is the expert who will help you create and define the processes you need to grow and scale your business with JONDO's printing services.
Rasmus Jensen
Global Business Development
Click to learn more
With 25 plus years of experience in the wall decoration and framing industry, Rasmus joined the JONDO Global Business Fulfillment Team in 2019. He contributes with extensive experience and a network in a photo products business that is rapidly transitioning from volume to print on demand. Rasmus focuses on working with companies that can benefit from a global, standardized fulfillment strategy.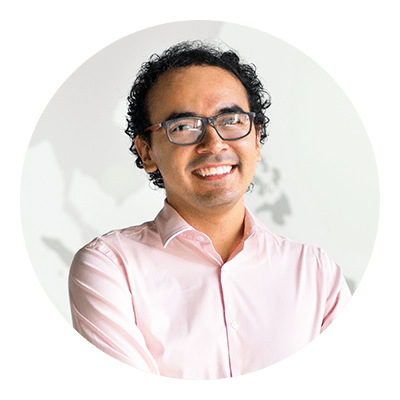 Victor Guatemala
Logistics & Supply Chain Director
Click to learn more
Victor helps make the global fulfillment services at JONDO possible with his 9 plus years of experience building his expertise in logistics and supply chain management. Victor is an industrial engineer and is using his MBA to create JONDO's elegant logistics system. Responsible for the Continuous Improvement Program at JONDO, Victor is in charge of optimizing internal processes to provide our clients with the most efficient and best print on demand services available.